Nepal Travel Tips: Experiences in Nepal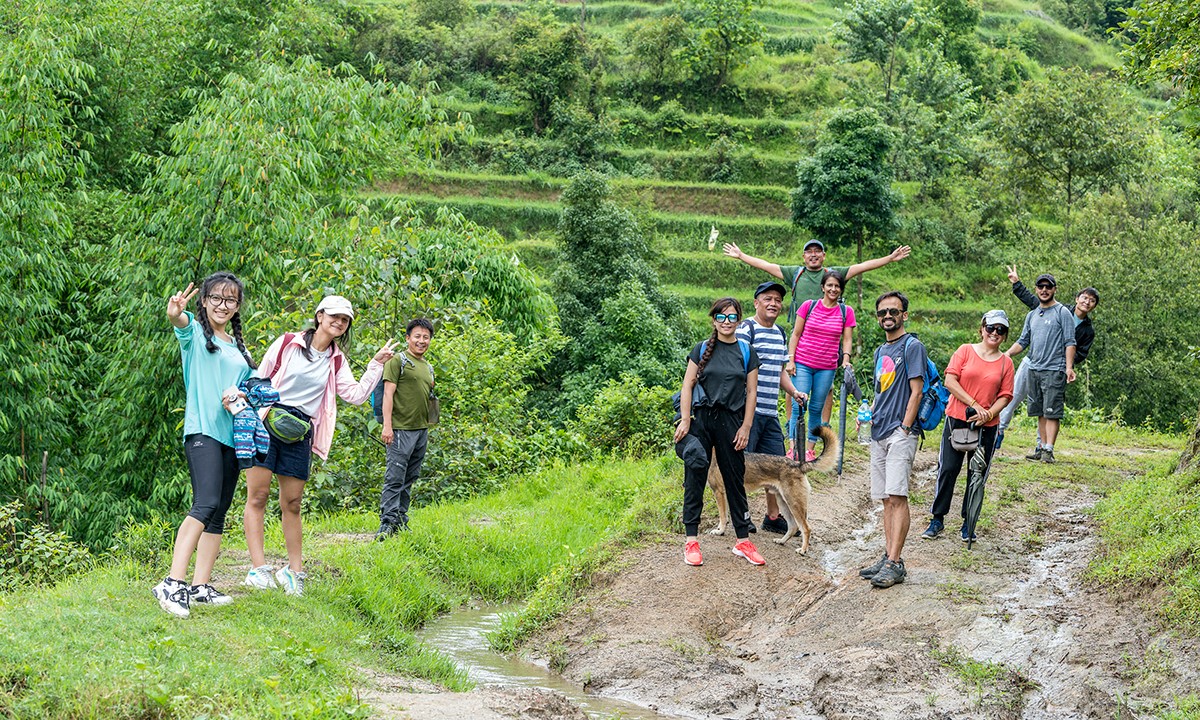 Nepal has captivated the imagination of mountaineers, explorers and all manner of foreign visitors since it first opened its doors in the 1950s.
The diversity of trekking trails in Nepal cannot be found in any other part of the world. In fact, the lowest point in Nepal is 59 m above sea-level in the Tarai region while the highest point is Everest, 8,848.86 m above sea-level, the two points being only 200 kilometers apart as the crow flies.
Nepal began to tentatively welcome visitors, tourism has become an essential core industry with consistent growth, climbing from none in 1951, to 6,000 arrivals in 1962 and 1.2 million in 2019– until coronavirus hit.
Best Time to Travel:
Spring and autumn are generally considered to be the best seasons to visit Nepal, since the weather tends to be moderate and stable, with clear skies. However, due to the complex nature of Nepal's geography and climate, there's a lot more to this. An ever-increasing number of travelers visit Nepal in winter and summer, and for good reason. With the right information, travel plan, and preparation, Nepal is a great year-round destination.
Main Seasons
Winter brings cold weather at higher elevations but is a great time to visit Nepal for crystal clear skies. Treks in the lower Himalayan foothills are perfect in winter, and so are the jungles of Chitwan and Bardia in the south of Nepal.
Spring is a popular time to go trekking and mountain climbing in Nepal, as temperatures climb steadily and the weather tends to be more stable. Trails are more crowded, however, and the skies can be a bit hazy at times. Spring features great festivals, including Holi and Loshar (Sherpa and Tibetan New Year) in March and Nepalese New Year in April.
Summer is the monsoon season and brings hot, humid weather, with most trekking areas seeing cloudy skies and rain. Choose a trek in the "rain shadow" of the Himalaya at this time of year, such as Upper Dolpo, Upper Mustang, Nar Phu and Limi Valley etc. The Yarthung Horse Festival takes place in June in Manang.
Fall is the most popular trekking season because the weather is usually stable, temperatures are moderate, and skies tend to be clear. Since the weather conditions are at their best, the crowds are at their peak as well! Autumn has the big festivals like Dashain (October) and Tihar (November).
Best Things to do in Nepal
From Trekking in the Himalayas and exploring historic cities to wildlife safaris and high- adrenaline rafting, kayaking and mountain biking, Nepal offers an incredible range of experiences, activities and adventures.
While there are too many great things to do in Nepal to list, we've narrowed down seven activities that Nepal is best known for, and some that are newly emerging.
Trek through the Himalayas
Nepal is synonymous with trekking: trips are easy and inexpensive to organize and there is a mind-boggling range of trails, from easy self-guided day hikes to epic multi-week expeditions. They provide both dramatic Himalayan scenery – Nepal boasts eight of the 10 tallest mountains on Earth – and a fascinating insight into the diverse cultures of the highlands.
The most popular treks are the Annapurna Sanctuary, Everest Base Camp, and Langtang Valley routes, but there are lots of other less-well-trodden options, too.
Spot one-horned rhinos and Tiger in the Terai
By the early 20th century, the greater one-horned rhino had been hunted to the verge of extinction in the Indian subcontinent, but dedicated conservation efforts have since helped the species to recover.
These majestic creatures can now be spotted in the forests, marshes, and grasslands of Chitwan and Bardia national parks in the Terai.
– a stretch of lowlands running the length of southern Nepal
– alongside tigers, wild elephants, gharial crocodiles, and hundreds of species of birds.
Go mountain biking
An extensive network of back roads, tracks, and trails – some of which have been used for centuries – allow mountain bikers to reach little-visited parts of Nepal. Although you can strike out independently – rental bikes are widely available in the major tourist centers – many routes are unmapped and best explored on a guided tour, particularly if you're an inexperienced cyclist.
The two-day Scar Road from Kathmandu, six-day Muktinath to Pokhara, and 12-day Jomsom to Lo Manthang routes are all excellent choices.
Visit the birthplace of the Buddha
In 563 BCE, Siddhartha Gautama – who later became known as the Buddha – was born in Lumbini in the western Terai. The spot is now marked by the Maya Devi Temple, which is named after his mother and is thought to date back some 2200 years. Alongside Bodhgaya in India, where the Buddha found enlightenment, it is the holiest site in Buddhism.
The Maya Devi Temple is part of a huge complex that includes a range of temples built by Buddhist communities across the globe, including China, Cambodia, and Thailand, as well as gardens, a museum and cultural center, and a gleaming peace pagoda.
Explore the Kathmandu Valley's medieval architecture
The historic quarters of Kathmandu and the neighboring cities of Patan (also known as Lalitpur – "City of Beauty") and Bhaktapur are famous for their evocative medieval architecture. Despite being badly affected by the devastating 2015 earthquake, their Durbar Squares (royal plazas) are still lined with well-preserved or restored palaces, temples, shrines, and pavilions, many of which are open to the public. They collectively form a Unesco World Heritage Site, alongside several Buddhist and Hindu temples and monuments in the Kathmandu Valley, including Swayambhunath.
Learn about Tibetan Buddhism in Bodhnath
The Kathmandu Valley village of Bodhnath (also known as Bouda) is home to a thriving community of Tibetan Buddhist exiles. Its focal point is a monumental whitewashed stupa, which was built around 600 CE and draws pilgrims from far and wide. The surrounding streets and plazas are filled with monks and students in maroon robes, strings of colorful prayer flags, and stores selling butter lamps.
Numerous monasteries and institutes in Bodhnath run courses for foreign visitors on Tibetan Buddhist theory, practice and meditation, ranging from introductory seminars to advanced study programs
Peak Climbing in Nepal
If you want to take the first step from trekking to mountaineering consider a short mountaineering course that takes in one of Nepal's Mountain area. Nepal is also a climber's paradise. There are numerous 6-7000m climbing peaks available for climbing enthusiasts, as well as eight of the world's fourteen 8000m+ peaks for the ultimate challenge.
06 Request A Quote
For Queries & Reservations
Travelling with us is flexible, freedom and fun.
We deliver exceptional products at a very good price for you, but not at the cost of the environment or our social responsibilities "travel Responsibly"