Holiday Greetings from Nepal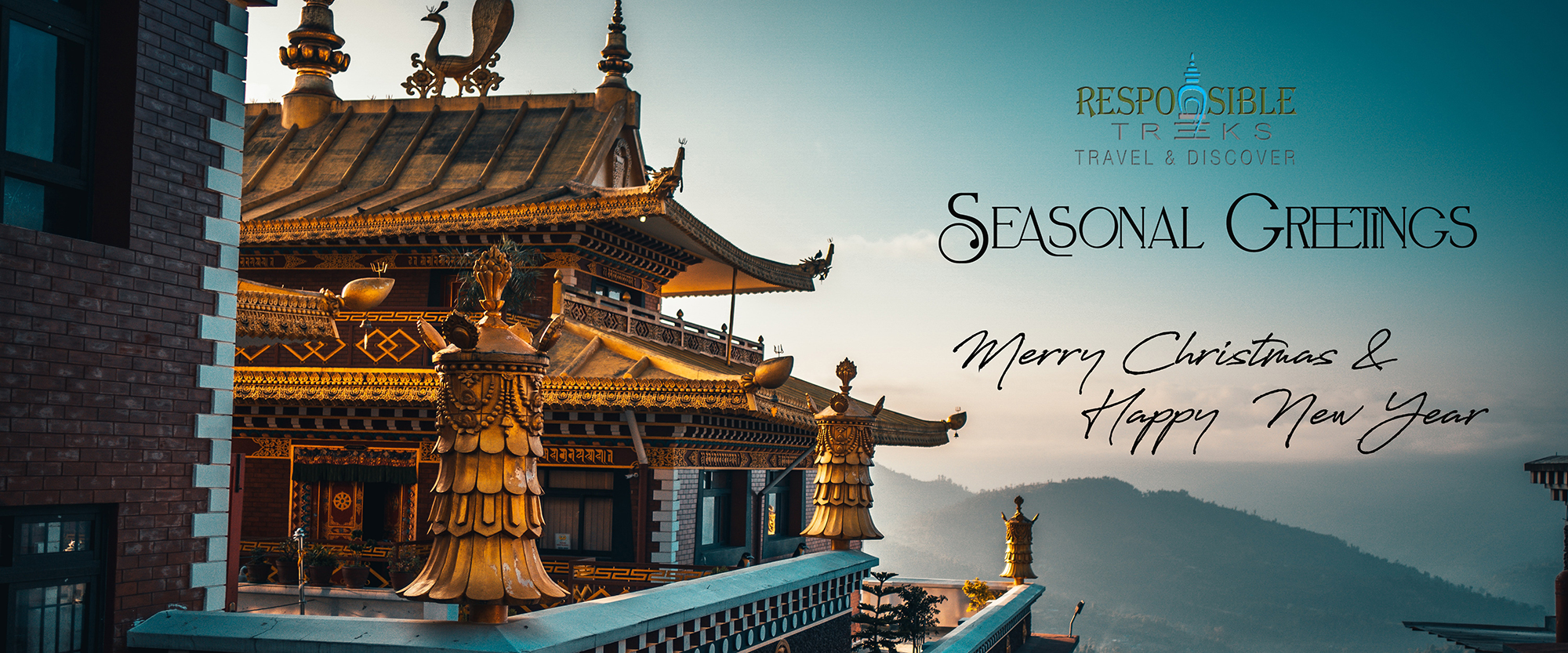 Warm Greetings from Responsible Treks I Boudha Stupa I Kathmandu 
 
Dear Travel Partner and  Friends 
It has been the crazy Year 2021. We find ourselves just about at the end of 2021 – another difficult year, but one that also offered much by way of hope and progress.
As we look ahead to the New Year and beyond, we want to take a moment to say thank everyone for their great support. This year being our 12th Year since the establishment, we are happy to have made such a milestone at this. The same can be said for all that we achieved together this year and many more years to come. 

Although the Year 2021 was a challenging one, we were able to work little toward some of our goals.
Our goal towards more sustainability of the tourism industry
Giving towards the local community and
 Giving towards what we value the most, our staff.
1. Our goal towards more sustainability of tourism industry
We have focused more on the sustainability of the tourism industry by doing the best we could. We hosted many Weekend Eco Hike  and short treks mixing up expats and locals.  Though we are more dependent on international tourists, we are force to focus on local tourists for the same. Similarly we are happy to help some locals on the way to trails for their daily incomes.  We also took active part helping villagers in promoting  local organic items s and selling them in more vast market.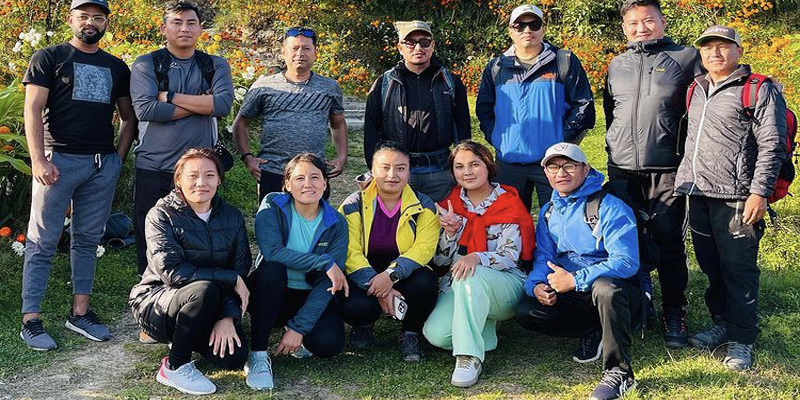 2. Giving Towards the Local Community
This is one of our highlights of 2021. They say "Never forgets where you come from "we have taken an active part in this. We have taken part in helping Karnali Direct, in promoting the fresh local organic items directly from the farmer from the least developed province in Nepal, Karnali Province, to the consumers. 
Similarly, we are proud ground and logistic partners of the Women Light the World and Barefoot college, who have successfully installed home solar lighting systems in 220 households in remote areas of Humla.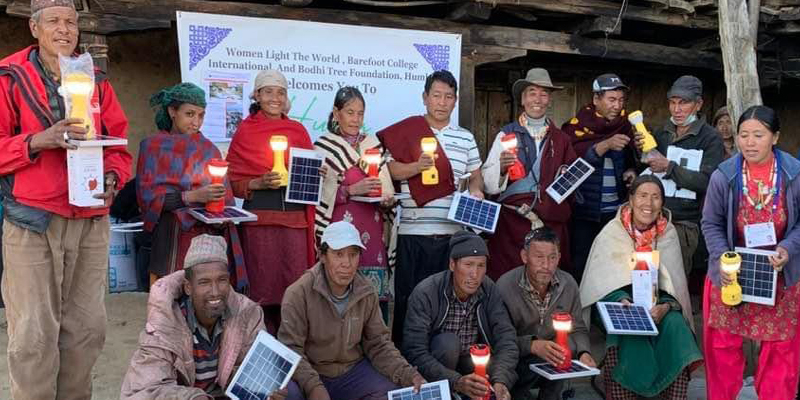 3. Giving towards what we value the most, our staff. 
Our staff are ,as always, our most important assets of our company. We really do care for them. We are able to provide once a week income by hosting hiking and short treks. The amount may not be as it used to be before pre Covid era, but that's the least  thing we could do. Similarly we are grateful for everyone who has donated some amount to us at these difficult  times which we fairly distributed to all our valued staff.
Again all of the above would not have been possible without all your support. Similarly we are working hard towards our "Post Covid travel" campaign, where we are investing more time encouraging our tourism colleagues , locals and our value staff in key markets. This campaign had some great positive feedback and was a great welcome and fruitful sign of our dedication to help rebuild our industry.

That's a dedication that continues in 2022 and beyond. We, at Responsible Treks, of course, recognize that, in spite of many reasons to rejoice, our tourism industry's situation remains unpredictable. But we are optimistic and confident that an even stronger resurgence of travel demand is on the horizon, and that true recovery awaits us.

We are in ,no doubt ,  that we can build our link even stronger – in terms of both our results and our relationship. I'm grateful for everything and to have you with us on this unpredictable yet beautiful journey.
 
Last but not the least; we would like to wish everyone a great holiday season. See you all in year 2022

In the meantime;  Merry Christmas and Happy New Year    &  Enjoy Responsibly 
 
With best Regards


Chhewang N Lama   | Managing Director 
06 Request A Quote
For Queries & Reservations
Group travel is a great way to discover new adventures and create memories that last forever . Choose your trip with guaranteed departure dates and join us now.