Trip Style:

Chitwan Safari

Ways to Travel:

Guided Hike , Jungle Safari , Jeep Safari

Activities:

Culture

Group Size:

2-12

High Altitude
Activity Level:
Easy

Trip Overview
Nepal is known as a country of mountains and hills. Many visitors are pleasantly surprised by the beauty of Terai. Chitwan National Park is home to rich wildlife, lush grasslands and rare species of birds and animals.
Chitwan or 'Heart of the jungle' is famous as one of the best wildlife-viewing parks in Asia and a classic example of the 'Terai' landscape. This dense jungle tract was declared a protected area in 1973 and a UNESCO World Heritage site in 1984. Formerly called the Royal Chitwan National Park, it was once a favourite hunting ground for the Nepalese royalty. The protected area stretches over 900 kilometres square of subtropical forest
We have taken an initiative to practice responsible tourism and have not been offering any Animal related activities from 2020 such as (Elephant Safari, elephant briefing/bathing).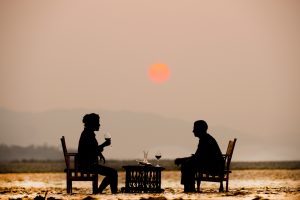 Trip Highlights
Depature : Kathmandu
Duration : 3 Days
Activity : Jungle Safari
Best Season : October to March

Go on two days of safari in the jungles of Chitwan National Park
Spot wildlife like Royal Bengal tigers, rhinos, and exotic birds
Spend your nights at charming jungle lodges in the park
Detailed Itinerary
Day 1

Overland to Chitwan 350 m Resort in Chitwan

In the morning we head overland from Kathmandu to the jungles of Nepal's Terai region. The landscape and culture is totally different to that of the Kathmandu Valley and the alpine regions of the Himalayan range. The name the 'Terai' refers to the extensive plains in the southern part of Nepal – this area is the most northern extension of the great Gangetic plains of India, land that was won and lost in decades of struggle and shares both Indian and Nepali characteristics and culture..

You will drive through narrow winding gorges and deep river valleys past terraced fields tilled by generations of family members, reaching the vast plains and the vibrant jungle of the Chitwan National Park. This is a stunning overland journey and you will be able to relax and take in the incredible views of this diverse country from the comfort of your van. We will arrive at our hotel in the late afternoon after our overland trip from the mountains to the jungle. In the evening, before dinner, we will have a slide show showing us the culture of Nepal and highlights of the park, or a performance of the Tharu stick dance, a traditional local dance.

Day 2

Jungle safari in Chitwan National Park Resort in Chitwan

Today we have a full day of jungle safari activities! Our excursions include Wildlife walk, jeep safari, canoeing and bird watching. Another highlight of the trip is the canoe ride on Rapti River, which borders the northern side of the park, the banks of which are home to sun-bathing 'mugger' crocodiles and the unique long-nosed 'gharial' crocodiles.

Day 3

Fly back to Kathmandu 1350 m

Return to Kathmandu after breakfast we will have one last Jeep ride, before we bid farwell to the jungle and fly back to Kathmandu. Upon arrival you are free to spend the early evening relaxing, shopping, more exploring, or simply watching the world go by from a terrace coffee shop, before we enjoy our final dinner together!
06 Request A Quote
For Queries & Reservations
Group travel is a great way to discover new adventures and create memories that last forever . Choose your trip with guaranteed departure dates and join us now.
Chhewang N.Lama +977-9801046333 / +977-1-4813166
info@responsibletreks.com