Trip Style:

pk9

Ways to Travel:

Guided

Activities:

Culture

Group Size:

4-12

High Altitude

5500 m
Activity Level:
Challenging
This trip is challenging trip for your life and adventure
Trip Overview
With an impressive 7031 m, Mount Saipal is the second highest peak of the Far Western Himalayas.
Saipal is a spectacular peak when viewed from the east or north. East Saipal and North Saipal Base camp can be accessed from Simikot, Humla as a separate trip or as an add-on to the Limi Valley circuit. The route to the East Base camp heads south from Simikot, Humla and makes a detour through steep-sided forested country.
Culturally as well as geographically isolated from the rest of the country, the region's  broad, rolling lekhs (pass) are forested with ancient blue pines, spruces and enormous cedars, and the village nestling among them are populated by Chhetris, Brahmin, Thakuris and Bhotias.  There is a degree of cultural and economic interaction between Hindu and Buddhist unparalleled else-where in the Himalaya.
The Limi valley (Simikot) is the only remaining place where you can still witness the vibrant Tibetan and Himalayan culture and lifestyle, due to the matrimonial relationship between Western Nepal and Tibet. Your trek follows the ancient salt trading and pilgrimage route to the border of Nepal and China, crossing the Nara La pass (15,000 ft/ 4,620 m) and Nyalu La (16,000 ft/ 4,900 m) with spectacular views of the Himalaya.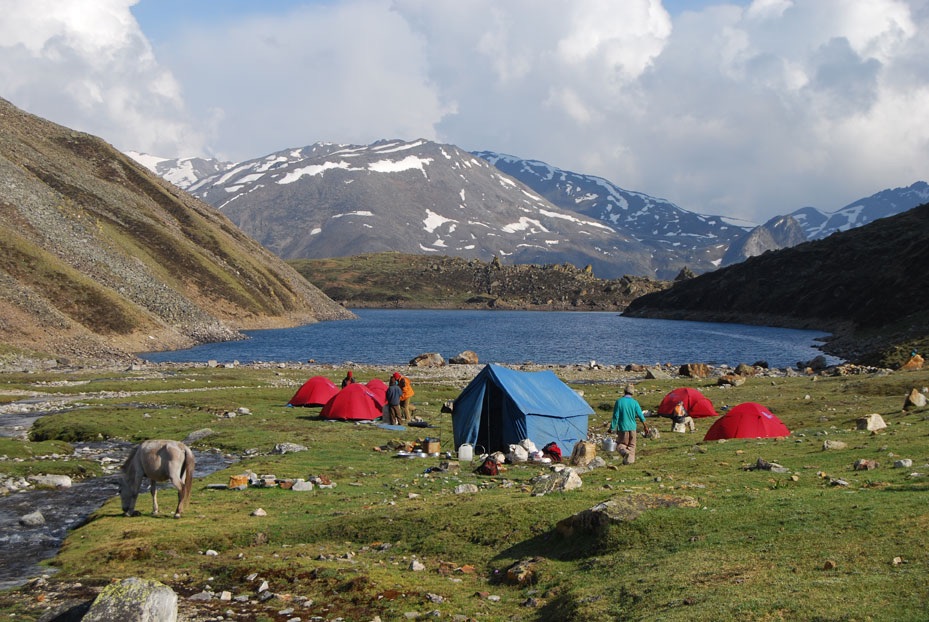 During this trek, you will have the chance to spot the elusive snow leopard, bharal (Himalayan blue sheep), jackals, kiang (Tibetan wild ass), and musk deer. This trip will take a total of 18 days, starting and ending in Kathmandu. The trek will take approximately 15 days, and will be moderate to strenuous, including high altitude trekking for many hours each day. The majority of this trek will take place above 10,000 ft (3,000 m), so you may feel the effects of elevation. The best season for this hike is from May to October, as the passes are likely to be covered in snow the rest of the year.
06 Request A Quote
For Queries & Reservations
Travelling with us is flexible, freedom and fun.
We deliver exceptional products at a very good price for you, but not at the cost of the environment or our social responsibilities "travel Responsibly"