Trip Style:

Langtang1

Ways to Travel:

Guided

Activities:

Culture

Group Size:

2-12

High Altitude

4610 M
Activity Level:
Moderate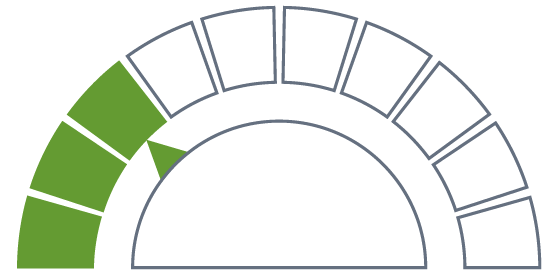 Trip Overview
A visit to the Langtang, Gosainkunda Lake and Helambu will take you to some of the most superb trekking in Nepal. Lying just north of the Kathmandu Valley, Gosainkunda is one of Nepal's most famous religious places of pilgrimage situated at an altitude of about 4312 m. Surrounded by high mountains on the north and east, this lake is grand and picturesque.
Post Earthquake ;The whole  Langtang and Helambu region route is back.  Trekking lodges have been rebuilt, the valley is as gorgeous as ever and the new border with Tibet- Kerong is open at nearby Rasuwagadhi.   Your visit will support the livelihoods of  all the  Sherpa/Tamang & Hyolmo villages in the area.
This 14 days trek begins at Syabru Besi, 90 km from Kathmandu. The trail gradually ascends upstream along the Bhote Kosi River, passing through the ever changing landscape of flower fields and  green forests of the Langtang Valley to the alpine meadows and yak pastures around the holy Kyangjin Gompa. You have the opportunity to ascend Kyangjin Ri (4350m), from which point the 360 degree views of the Himalayan mountains are truly spectacular. You trek to the sacred and spectacularly beautiful Gosinkunda Lake situated at an elevation of 4336m and on to Kathmandu via Melamchi
Trip Highlights
Starting from: Kathmandu
Ending at: Kathmandu
Type of trek: Teahouse
Grade: Moderate
Culture: Tamang/Sherpa/Hyolmo
Highest point: 4.500 m
Himalayan Sightseeing: Lirung, Ganesh Himal, Kerong Range
Best season: May to October

• Pass through stunning forests, high alpine meadows, authentic monasteries and yak pastures
• Kyanjin Ri offer spectacular close-up views of the surrounding peaks and glaciers
• Visit to one of the most beautiful high alpine lakes in Nepal- Gosaikunda
• Support people rebuilding their lives and livelihoods after the earthquake
• Laurebina pass and visit to beautiful Helambu village
Detailed Itinerary
Day 1

Drive from Kathmandu to Syabrubesi [1.550m/5.100ft] 7-8 hours Local Tea House

We have an early departure for the 7 hours drive to our trek starting point at the foot of the Langtang Valley. The road takes a spectacular route, climbing high over the ridges to escape the Kathmandu Valley and providing us with a superb panorama of the Himalayan Range, including the Annapurnas, Manaslu, Ganesh Himal and the peaks of the Langtang region that we will soon become better acquainted with.

Day 2

Trek from Syabrubesi to Lama Hotel [2.380m/7.830ft] 6 hours Local Tea House

Our trail initially crosses the Bhote Koshi, flowing down from Tibet, which is literally only a few kilometers away. We then gradually climb up through the sub-tropical forests, teeming with bird-life, to join the trail from Syabru. We follow the river, climbing through uninhabited forest of oak and rhododendron and maybe catching a glimpse of languor monkeys roaming through the trees. We continue climbing along a steep trail to our tea house in the forest.

Day 3

Trek to Mundu [3.543m/11.621ft] via Langtang village: 6-7 hours Local Tea House

As we continue climbing today there are occasional glimpses of Langtang Lirung between the trees. At Ghora Tabela [3000m], the trail emerges from the forest. Once there was a Tibetan resettlement project here, but now it is a Nepalese army post though it has no permanent inhabitants. The trail continues to climb gently and the valley widens, passing a few temporary settlements used by herders who bring their livestock to graze in the high pastures during the summer months. There is a monastery, which we can visit shortly before arriving at Mundu ; the village of Langtang, the headquarters of the Langtang National Park. The houses of Langtang and its neighboring villages are of the flat-roofed Tibetan style, surrounded by stonewalls enclosing fields of buckwheat, potatoes, wheat, turnips and barley.

Day 4

Mundu to Kyangjin Gompa [3.870m/12.697ft] 4-5 hours Local Tea House

The trail climbs gradually through small villages and yak pastures as the valley opens out further and the views become more extensive. After crossing several small streams and moraines, the trail reaches the settlement at Kyangjin. Here there is a small monastery and a government-operated cheese factory. We should arrive at Kyangjin by lunchtime allowing time to acclimatize and explore the area. It is a dramatic setting, with snow-covered peaks surrounding us in all directions

Day 5

Acclimatization: explore Kyangjin Ri [4.350m/14.272ft] 7-8 hours Local Tea House

Today we rest and explore the area. We can visit the monastery and the cheese factory, walk up the moraine to see the spectacular ice faces and tumbling glaciers of Langtang Lirung or ascend Kyangjin Ri [or 'peak' – 4.350 m] and Tserko Ri [5.000m] ]directly behind the village, for a breath-taking panorama of the Langtang peaks.

Day 6

Kyangjin Gompa to Lama Hotel: 6-7 hours Local Tea House

From Kyangjin we retrace our route, following the Langtang Khola to Langtang village and on to Ghora Tabela. After lunch we continue the steep descent to Lama Hotel.

Day 7

Lama Hotel to Thulo Syabru [2.230m/ 7.316ft] 5-6 hours Local Tea House

We continue retracing our steps towards Syabrubesi, enjoying the glorious forested hills of Nepal. Thulo Sayasbru is a beautiful Sherpa and Tamang village from where you can observe the miraculous vista of Langtang Himal and Ganesh Himal.

Day 8

Thulo Syabru to Shing Gompa: 3-4 hours Local Tea House

Dawn brings the usual early morning crowing of eoosters and chirping of birds – Just another day in the Himalaya! Today the height gains really adds a new dimension with panoramic views passing monasteries and schools on the way. The trail climbs fairly relentlessness through the rhododendrons. You also cross the Tamang Heritage region as Thuman Village and Nagthali hillside comes along.

Day 9

Sing Gompa to Gosaikunda [4.460m/14.632ft] 5-6 hours Local Tea House

Today is one of the special day where tranquils of forest gives way to high ridges and where views are sensational for most of the way . It is fairly possible for those who has already acclimatized after the Langtang to make it to Gosaikunda. We walk via laurebina (3910m) with some lovely tea houses and lodges. We then leave Laurebina behind climbing steadily passing some high open meadows , stone walls and many small half hearted cairns. We will cross two of small lakes before , we reach Gosaikunda.

Gosaikunda lake is believed to be where Shiva came to cool his burning throat, having swallowed the poison that engulfed the world and threatened to destroy it.

Day 10

Gosaikunda to Ghopte [3.440m/11.286ft] 6-8 hours Local Tea House

Today we shall cross the high pass of Laurebina [4610 m] leaving this holy place. We choose to trek towards Ghopte instead of Phedi. We keep to the north side of the lake and climb to three gushing water spouts. We across some smaller lakes and lodges with rocky and eroded trails. There is great view down the tadi Khola Valley to the south.

Day 11

Trek to Melamchigaon [2.560m/8.399ft] 3 hours Local Tea House

You will steeply descend over 1,000 meters in altitude from the highest point along the trek (3650 m) and enjoy a wonderful view of the surrounding mountain ranges all the way to Langtang.

Today we trek towards Melamchigoan crossing suspension river. This village is also called Melamcheghyang locally in honour of the village temple ( Gyang) . The village has monastery and a curious shrine traditionally link and said to have been built by Guru Rinpoche in the form of a hermitage in the rocks.

Day 12

Melamchigaon to Tarkeghyang [2.590m/8.497ft] 5-6 hours Local Tea House

Today we descend further passing numbers of chortens continuing to lose altitude , the trails and new dirt road for the bridge over Melamchi Khola. The trail for Tarkegyang continues up the ridge line spur from a chorten before we cross another stupa . Tarkegyang ( 2590 m ) is a small Yolmo Village with a small monastery of not great antiquity. It has become quite large settlement in recent year with more number of lodges. Few trekkers head for the Ganja La but we stay overnight here.

Day 13

Tarkeghyang to Sermathang [2.610m/8.563ft] 3-5 hours Local Comfort Lodge

Today we depart from Tarkegyang leaving the the initial dirt road and go uphill through the forest before we reach the town of Sermathang. This village is further 2 hours around the hillside and steady up in the forest before the dirt road. This village like the Tarkegyang , also has few monasteries . It has very impressive view of Dorje Lakpa and view of the Panch Pokhari lake areas and glimpse of Jugal Himal towards northeast. We will spend our final night in a comfortable resort with Hot shower, dance and more.

Day 14

Trek to Melamchi Bazaar, drive to Kathmandu: [3-4hrs trek, 2 hrs drive] Hotel

Today we head though Tallthik down to Melamchi Bazaar at the confluence of the melamchi Khola and Indrawati Khola. Melamchi can be hot place for much for trekking season. With so many motorable roads heading ever further north and all over the Hillsides , the walk can be a short affair. The old trail drops in around 3 hrs to Thimbhu where the road is encountered in earnest. It is then a question of when the next transportation leaves from Melamchi bazaar to Kathmandu. The drive is around 2 hours.
Inclusions & Details
Cost Inclusion
• Airport transfers
• 13 Nights and 14 Days Full board trek with (all meals – Breakfast/Lunch/Dinner and accommodation in teahouse)
• Langtang Nation Park permit and TIMS Card
• One trained and Govt. certified trekking guide + a porter, All necessaries for Nepali staffs (All meals, accommodations, insurance, salary etc)
• Private jeep/Bus (KTM-Syabrubesi & Melamchi – KTM)
Cost Exclusion
• Hotel-Lunch and Dinner While in Kathmandu
• Mount Everest Flight
• Insurance and Emergency Rescue
• Bottle items (soft drinks, beer etc)
• Personal clothing's and expenses i.e. hot Shower, Starters/Deserts, laundry, hot water, STD or ISD calls, internet etc while on trek
• Unforeseen expenses due to flight delays, natural calamities or political unrest
• Staff Tips
06 Request A Quote
For Queries & Reservations
Travelling with us is flexible, freedom and fun.
We deliver exceptional products at a very good price for you, but not at the cost of the environment or our social responsibilities "travel Responsibly"