Trip Style:

Pk11

Ways to Travel:

Hiking, Tour, Trekking, Flight

Activities:

Trekking

Group Size:

2-12

High Altitude

4400
Activity Level:
Moderate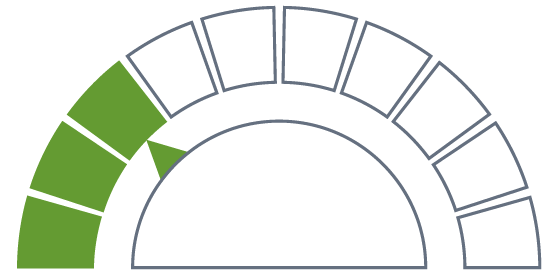 Trip Overview
Hidden away in the foothills of the Sisne Himalaya, Jumla is a fast developing district in the Karnali province. Jumla is starting point for this Rara- Lake and Simikot Trek. Instead of flying direct to Talcha airport. We follow more direct and steeper trail crossings the Danphe Lagna To Rara and Simikot Trek.
Jumla, Mugu and Humla are the mountainous districts in northwestern Nepal.  Culturally as well as geographically isolated from the rest of the country, the region's broad, rolling lekhs are forested with ancient blue pines, spruces and enormous cedars, and the villages nestling amongst them are populated by Chhetris, Brahmin, Thakuris and Bhotias.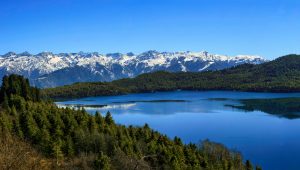 Detailed Itinerary
Day 1

Fly from Kathmandu in the Morning (1400 m) to Nepalgunj (150 m) Fly to Jumla in the Afternoon (2540 m) Local Guest House Local Guest House

Morning flight from Katmandu towards west is good. The Himalaya is clear as clouds rest in the valley in the early morning. Taking right side seat of Aero-plane is clear idea to observe the mountains in Himalaya. In clear day once can observe major Mountain range from Ganesh to Dhaulagiri.
Nepalgunj is one of the economic Hubs in the Western Nepal, which lies in the lowland (terai). Few hours rest in Nepalgunj, having Lunch we will head to Jumla. Flight is around thirty-five minutes, it will be northward to wards the foothills of Sisne and Kangiruwa Himal

Day 2

Jumla Trek to Khali Gaon (3620 m) 5 Hrs Local Tea House

Khalanga Bazar is the capital of Jumla district. Jumla is Headquarter of Karnali Zone. We will see many snowcap mountains including Sisne and Kanjiruwa himal. Jumla is regarded as the center of Nepali Language (Khas). withthe altitude of 2540 meter, Jumla valley lies on the bank of Tila River. Jumla Khalanga bazaar consists of many regional government offices and Hindu culture. Chandanath Temple is the main center of attraction. Observing the pristine Himalayan Valley with its people the trails follow the Jugad khola crossing Ghughuti, Ratamata to Charya Chaora. Resting for sometime under the clear blue sky leaving the Jumla valley we ascend Daphe Lagna. The main vegetation is Temperate where pine tress with high mountains and grassland are the dominant geographic feature. Weather is warm in day and cold in night. Rainfall is moderate in summer with hot days. Winter is cold with snowfall. Transverse trek of Khali Lagna the trek will reach Khali Gaon. Duration of treks is around 5 hours.

Day 3

Khali Gaon Trek to Chautha via-Bulbule (3182 m) 5 hrs.  Local Tea House

Warm morning drinks of choice add the flavor to breakfast. After breakfast treks descends to Himdhuski, along the Gagre khola. The region is comprised of ancient culture, language and ritual, which is regarded as the early Nepali Civilization of Khasa. Most of the people are engage in farming. Walking along the Tyor Khola crossing suspension bridge to Nauri Ghat, rural culture, activities and the people are the main attraction. Crossing Lere Gad, Tali gad Kholigaon, Bharbhare Chauta trek for today is halt at Bulbule. The trails are mostly on the bank of rivers, through jungle and passes.

Day 4

Bulbule Trek to Jhyari (2635 m) 4 hrs Local Tea House

Bulbule is the camping site. According to the itinerary trek ascends Ghurchi Lagna. After Bulbule trek is in the Rara National park premises. The trail is undulating with many hills as Ghurchi is famous for. Descending after Ghurchi Lagna trail is on the left for Dhuir and to the Jhyari. Jhyari is the Thakuri village of Mugu. Thakuri are the descendent of ancient rural family of west Nepal. Today trekking will be ascending till Ghurchi Lagna (pass) and rest is descending with valley and meadow till Dhuin. Around 200 m height will be gained when we reach Jhyari.

Day Jhyari Trek to Rara Lake (3000 m) 4 hrs

5 Local Tea House

Observing the peculiar and ancient way of life in the one of the old village of western Nepal, Today we walk along with the newly build road. The treks will be passing through small settlement in the region. Trek will be up hill till Mili chaur from where the largest lake of Nepal is visible. It is mostly dominated by pine forest with other temperate vegetation. Jhyari is small village inside the Rara National park.

Day 6

Rara- Rest Day (Exploration)- Visit Murma Top in the morning.  Local Tea House

Rara National park is a protected area in the Himalayan region of Nepal, which was established in 1976 AD. It lies in Mugu and Jumla district of Nepal, which is smallest national park with area 106 sq. Km. The vegetation is sub-alpine with high temperate. Fir, pine, birch, rhododendron, hemlock, oka, juniper are the common plants. Musk deer, Himalayan black bear, Leopard, Jackal, Himalayan tahr, Yellow throated marten, Otter, Wild dog, Common langur. Rhesus macaque and Red panda are the animals found in the park. According to the park has record there are 214 species of birds. Some of the important species include coots, snow cock, and different species of pheasants, grebes, mallard, common teal, red-crested poacher and gulls. During winter, many migratory birds join the residential gallinaceous birds. Today the day will be more exploring of different place such as Murma top, Chhapru Mahadev temple and Chapru Village. Chhapru village was shifted to Rajapur in Bardiya national park by King Mahendra. Rara Lake is also known as the Mahendra Lake. It is the largest lake of Nepal. It provides fresh water and pristine nature.

Day 7

Rara Lake Trek to Gamgadhi- (2080 m) 4 hrs Local Tea House

Exploring the biggest lake of Nepal with its beauty, the trek head to headquarter of Mugu district Gamgadi, where majority of resident are Khas community. After breakfast, we can enjoy the lake for few hours. Today trek is short but steep down hills. First half of the trek will be in the dense Himalayan pine and fir forest. Second half of the trek is on the ridge of Gamghadi hill. Once must be careful on this trail in rain because the red mud is much slippery in that area. Watching and experiencing century old vegetation and geographic structure trek ends in Gamghadi; headquarter of Mugu district. Gamghadi lies on the ridge of hill.

Day 8

Gamghadi Trek to Bam Village (2700 m) – 5hrs Local Tea House

Leaving the Simi- urbanized hamlet of Gamgadi where major administrative government and non-governmental office along with its neighbor's treks descends to Mugu Karnali (river) to Bhatte chaura. Passing Ruga village, crossing Geruneta danda and suspenson bridge we reach Luma village. Majority of population in Mugu is Khasa. Domination of Khasa community is visible in most villages in Mugu district. Walking through rough Himalayan terrain with river basin in daytime one can fell being in low land. After Luma our destination for today is Bam village. Bam village consist of 60 percent Khas community and 40 percentages of dalits, Trail passed through Dumkot, Phalate chaur and Napha chaur than head to Bam.

Day 9

Bam village trek to Jogimara (3005 m) via Chankheli lagna (3595 m) 7 hrs Local Tea House

Learning about the authentic Khasa culture and tradition in Bam Village, today the trail leads to the most remote and rural place of Nepal. Humla is the Northern west district boarder with Tibet (Autonomous region of China) still not connected with National Highways. Once will have chance to see the last settlement of Mugu district called phaipata and Ghachaur, trail runs through Pass called Chankheli Lagna with mainly Rhododendron, fir and pine forest. After crossing the pass the region is Humla and trek halts at Jogimara on the bank of Rauli Khola. Camping is most suitable and ideal remedy for the environment.

Day 10

Jogimara trek to Deuli (2217 m) 6 hrs Local Tea House

Morning sun is late in the area due to the Chankheli Lagna. Trail is on the terrain and crossing streams passing places like Saaththaple, Milchham Bazzar, Chauthala and Rimi finally we reach Darma. Trek up to Saaththaple is ascending and rest is gently descending passing human settlements, pasture land and farms. By observing the apple nursery with farm trek concludes in Darma. Thakuri (Shahi), Brahmin and Dalits are the main community in Darma with Hindu and animism. Red rice is cultivated in Darma.

Day 11

Deuli trek to Puma Lekh (3200 m) 6 Local Tea House

Experiencing the century old rice terrace farm of Darma with primitive way of living, trek descends to Piplan Khola. Crossing suspension bridge over the Piplan Khola trail ascends to Piplan Village where pupolation is mixture of Shahi and Dalits. Passing Piplan, Nimagaon, Melchham, Korka, Lower Puma and Lekh Puma the destination for today is Puma Lekh. Reaching Melchham the trail transverse the Lama lekh. Lower river basin village population is mixture of Thakuri and dalits where as higher mountains peoples are mostly indigenous Budha, Aidi and Rokaya

Day 12

Puma Lekh trek to Punkha Khola (3010 m) – 5 hrs Local Tea House

The great 360 degree view of "Pundabisa", which means valley of fifteen villages, can be observed from Lekh Puma. Trail runs through Lekh kuti, Apsia Lekh, Kallas and reaches Phucha. After crossing Raute Bada Khola trek moves north along the source till the Punkha Khola, the final destination of the day

Day 13

Punkha Khola Trek to Durpa Village (2100 m) via Margor la-pass (4037 m) Local Tea House

Leaving the riverside camping site behind, today trek have the one of the important pass of Humla district. Margor lekh is the border between Pandabisa and central Humla; Nhinba and Simkot valley. Margor lekh region is the summer pasture land for domestic animals and home for wild animals. There are few small settlements on the way to pass. Trek is gentle ascending with grass covered landscape till pass and gentle descending with Himalayan forest.

Day 14

Durpa Village trek to Bargaun (2800 m) 6 hrs Nyinba Village Nyinba Home Stay

Leaving the Durpa village, we travel through hilly, sloppy farmland, with Himalayan vegetation. Trail lead to Kharpel gaun, village of Thakuris. In ancient Nepal their fore father were the king's men for Humla. Ascending cholakhar dada we can observe clearly the village of Nhinba, and simkot. View from Cholakhar is amazing, Raling, Humla Himal, Nhin valley, simkpt valley, Kharpunath temple and meeting point of Karnali with Chuwa khola and many unnamed mountains are seen. The trail through farmland, pine jungle in the slops leads to the Takla, Thehe and finally to Bargaun.

Day 15

Trek to Limatang via Torpa Village 4 hrs Nyinba Home Stay

Nhinba is the small community of Pre-buddist known as the BON, but the influence of Buddism is dominating the area. Shamanism is still practicing in the area. Today trek will be ascending till Totpa village and just gentle till Limatang. The trail is hard in beginning with climb but easy after Totpa. The view along the trail is heartwarming as you see the combination of three valleys with mountains in back ground. Chuwa khola and Karnali River from Kailash is the main life line of the Humla. There are many mountains around most of them are unmanned. Selmukhang is the famous Mountain; local called it Crystal Kailash. Pharkhang, Totpa and Limatang are the Nhinba village well known for its polyandry system.

Day 16

Day hike to Raling Monastery Nyinba Home Stay

Today we dedicated a day to god, because we are visiting one of the oldest monasteries of Humla district. It is believed that Padmasambhava on his way to Tibet stayed there for meditation. We do have stone impression. Raling Monastery is a meditation place for Buddhist ritual practitioner. Raling Monastery is the pilgrimage for Hindu, Buddist and Bon people of Humla. People celebrate two day long ceremony in spring known as RALING, People take food, cloths and other logistic for the ceremony to stay out, and all people take initiative to conduct the Raling ceremony. The trail to Raling Monastery is mostly up hill with few gentle walking through juniper forest and meadow. Blue sheep and Himalayan Monal are attraction of the area. Some Himalayan birds such as big bile crow, red bile crows and spiny babbler, eagle, kite, vulture are the common.
Having blessed from the Ancient monastery and exploring the quit and peaceful place, we need to return back to Limatang for night stay.Now the going back is only climbing down till Limatang Khola and few hundred meters of ascends we reach back to Limatang.

Day 17

Trek back to Simikot (2930 m) Guest House in Simikot

Sunrise in Nhinba valley can be observed from rooftop. The sun rays falling on the mountain, hills and finally to the village with early morning smokes from chimneys makes the Nhinba valley more photogenic.
Observing the true morning rituals of Nhinba people, today we trek to Simkot. Simkot is the Headquarter of Humla district; one of the remotest and rural place on earth. Simkot is the home for the all Humli people but ancient resident of the area are the Khasa community of Rokaya, Rawat, Mahat and Budha with later Thakuris.
Now simkot posses the mixture of all community as a result of urbanization, including different people from all over the Nepal, as a administration center.
Trail is back same to Totpa, and need to take strait westward. Today walking will be easy on the newly excavated road up to Simkot. On the way we encounter Langlu village and Tangset village, both are Nhinba community.

Day 18

Fly to Nepalgunj- Kathmandu (1350 m) Hotel in Kathmandu

Weather in Simkot is cold. Early flight is good option to be in destination. After confirmation with Airlines we head to Airport which is just few minute walk from the Hotel. Completing the airport checking we fly back to Nepaljung. The flight is around 45 minute with small aircraft. Flying from around 3000 m to 100 m once finds major difference in weather, landscape and culture. Later in the evening we fly bacjk to Kathmandu.
06 Request A Quote
For Queries & Reservations
Group travel is a great way to discover new adventures and create memories that last forever . Choose your trip with guaranteed departure dates and join us now.
Chhewang N.Lama +977-9801046333 / +977-1-4813166
info@responsibletreks.com